Posts Tagged 'IntelliCAD®'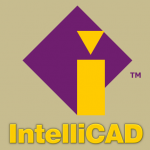 LaunchPad is excited to announce that we are now actively supporting several of the products that are part of the IntelliCAD® Consortium.  We are currently injecting and running in progeCAD® and AcceliCAD®, which are two of the many software vendors who utilize IntelliCAD® for their drawing engine.  Along with these two applications, we'll also be bringing in CADopia® and several others that are being requested by users.  In case you're not familiar with IntelliCAD®, it is very similar to AutoCAD and sells at a fraction of the cost.  The IntelliCAD® Technology Consortium (ITC) – a unique organization owned and governed by its members – focuses on the development of the IntelliCAD CAD platform compatible with the DWG file format. 
There are a total of five products that we're looking at adding in the immediate future and there are another 25 products that will be brought in over time, as requested by individual users.  We are pleased to be able to include these new additions in LaunchPad's family of supported products and continue to increase LaunchPad's versatility and usability with many different applications on the market today.  Let us know which one of the IntelliCAD products you are currently using.  Whether you're a LaunchPad user or not, we'd like to get an idea of which ones are the most popular.