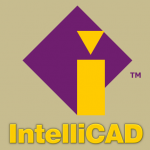 LaunchPad is excited to announce that we are now actively supporting several of the products that are part of the IntelliCAD® Consortium.  We are currently injecting and running in progeCAD® and AcceliCAD®, which are two of the many software vendors who utilize IntelliCAD® for their drawing engine.  Along with these two applications, we'll also be bringing in CADopia® and several others that are being requested by users.  In case you're not familiar with IntelliCAD®, it is very similar to AutoCAD and sells at a fraction of the cost.  The IntelliCAD® Technology Consortium (ITC) – a unique organization owned and governed by its members – focuses on the development of the IntelliCAD CAD platform compatible with the DWG file format. 
There are a total of five products that we're looking at adding in the immediate future and there are another 25 products that will be brought in over time, as requested by individual users.  We are pleased to be able to include these new additions in LaunchPad's family of supported products and continue to increase LaunchPad's versatility and usability with many different applications on the market today.  Let us know which one of the IntelliCAD products you are currently using.  Whether you're a LaunchPad user or not, we'd like to get an idea of which ones are the most popular.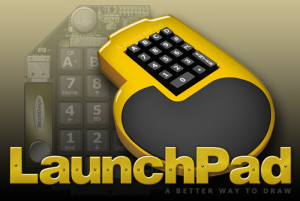 The long awaited LaunchPad v2010 update has arrived!  This is the biggest value added software update ever offered by LaunchPad.  The v2010 update now supports 32 and 64 bit Windows®, under Vista® and Windows7®, and also supports Autodesk® Revit® and Google® SketchUp® applications.  There are a host of other applications that are also available (i.e., Photoshop, 3dsMax, etc.) with the purchase of a PRO Accelerator Keypad.  For more details, see "Pro Accelerator" Keypad article.  Other upgrades have also been added, including enhanced key in speed, key rolling, and technical fixes.  The LaunchPad interface has also been redesigned to facilitate input speed and ease of use, thus making it more simplified and user friendly.
The installation process has been updated and made easy with step by step instructions and helpful guides.  This new process and licensing scheme now make LaunchPad even more portable than ever.  The installation code that comes with the LaunchPad software is usable on both 32 & 64 bit operating systems and can be used with any computer that the keypad is connected to.  This means that you can use LaunchPad on your work/office computer, on your laptop (especially if you travel or use it in the field), and on your home computer, with just the initial one time code that's generated and saved in a file.
The v2008 software continues to be available as a FREE download for existing users with LaunchPad keypads.  It does, however, limit your use of the product with only versions R14 to R2006 AutoCAD.  Newer versions will require the v2010 update.  The v2010 software update is available for purchase and is included FREE with any new keypad purchase.  This bundled update is offered at an incredibly affordable price for the value included and is a must for professional LaunchPad users of today.  There are now four different accelerator keypad models to choose from as well, all with different features and reasonable pricing.
To find out more about the update, visit the website at:  http://www.launchpadoffice.com, and if you're interested in purchasing the v2010 update, or a new keypad, please visit the "Purchase" tab on the website.